Locations
LRT Restoration Technologies is a premier specialty contractor with expertise in building envelope restoration, structural restoration, waterproofing, and industrial restoration. Founded in 1979, LRT has grown into one of the Midwest's top restoration contractors with three offices in Cincinnati, Columbus, and Nashville. Partnering with property owners, property managers, engineering firms, and other clients we serve all aspects of repair and restoration. Service area includes Ohio, Kentucky, Indiana, Tennessee, Illinois, West Virginia, and North Carolina.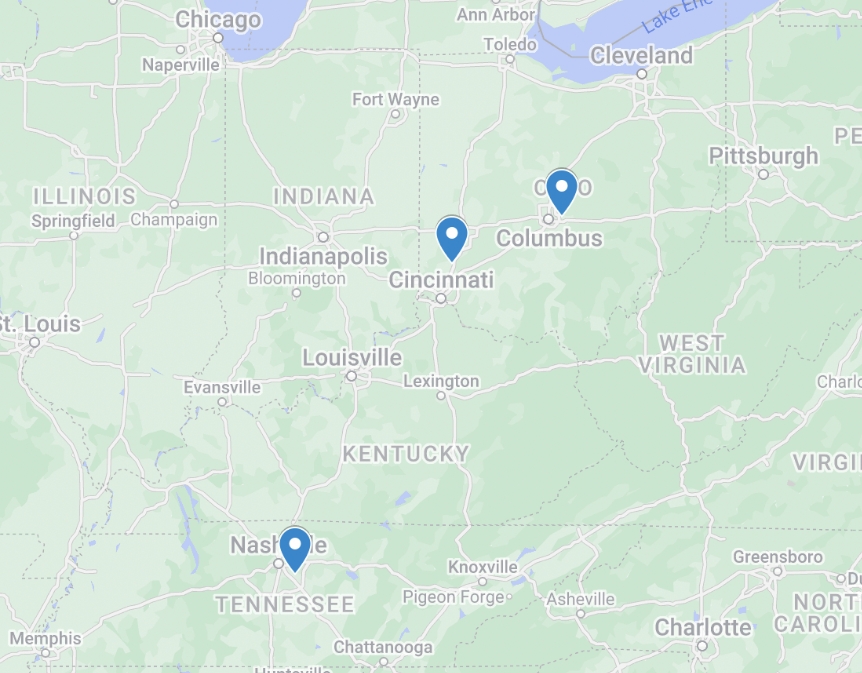 Service Areas
Headquarters
Cincinnati
990 N Main Street
Monroe, OH 45050
Branch Offices
Columbus
160 Business Center Dr.
Blacklick, OH 43004
Nashville
105 Lasalle Ct
La Vergne, TN 37086
LRT Project Reviews
LRT has been engaged to do restoration work many important buildings including Cincinnati Union Terminal, Ohio Statehouse, and the historic John A. Roebling Suspension Bridge. LRT also completed new construction work at Lower.com Field and numerous office, residential, and industrial developments.
Inquiries
For any inquiries, questions or commendations, please call: 888-578-5785 or fill out the following form
Contact Us
"*" indicates required fields