Projects
From Roebling to Canakkale: Record-breaking Suspension Bridges
January 11, 2023 | By Restoration News
The 1915 Çanakkale Bridge opened earlier this year in Turkey, becoming the world's longest suspension bridge with a main span of 6,637 feet. When it was completed in 1866, the John A. Roebling Suspension Bridge, recently remodeled with help from LRT, was the world's longest suspension bridge, with a 1,057 feet main span.
Dezeen highlights the new record-holding bridge:
The bridge, named after the year of an important Ottoman naval victory against the British and the French during world war one, takes the title of the world's longest suspension bridge from the Akashi Kaikyo Bridge in Japan, which has a 1,992-metre-long span. The distinctive 318-metre-high red towers from which the 1915 Çanakkale Bridge's steel deck is suspended are also the tallest of any suspension bridge in the world, according to COWI.
LRT was honored to contribute to the restoration of the Roebling Suspension Bridge and we look forward to seeing Canakkale surpassed by the next feat of engineering.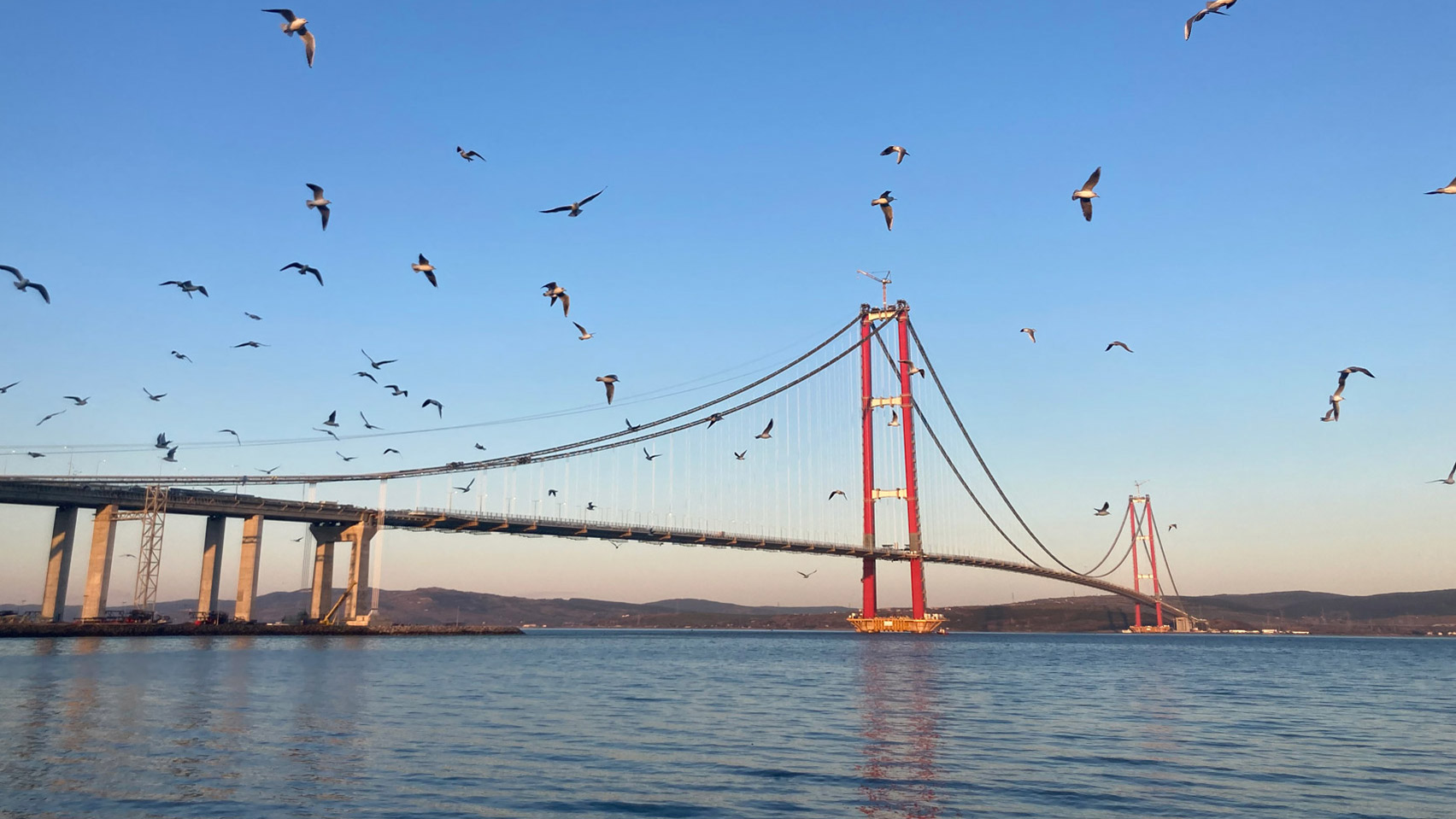 Share on Social
Let's Talk About Your Project
Talk to one of our pre construction staff today about your project and needs.
Each engagement is unique, and we love finding distinctive solutions to your problems.